When ordering food to home, I tend to use Menulog as they have the best selection of restaurants in my immediate local area.
Their site is easy to use, and communication about the progress of your order is excellent.
Last week however, the "communication" took a bit of a turn, and I was quite disappointed in the response from their social media team.
On arrival, I received the following text from the driver:

I found that a bit creepy – and when I pointed it out to their Twitter account, this was the exchange: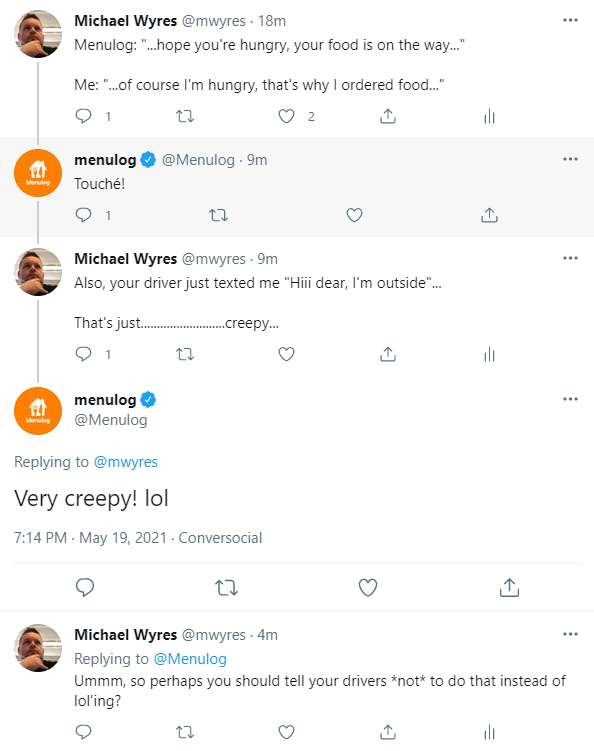 LOL?
Really? Stop and think about this for a moment. This is not even remotely funny.
Let's suppose the customer was a woman who has recently drawn up the courage to leave an abusive relationship, but her former partner is stalking her. She decides to order in food because she's scared to go out in public, lest she runs into her former partner.
Suddenly, a text message arrives from an unknown mobile number, and it says "Hi dear I'm outside".
This is going to scare the living hell out of her. As a man who has left a violent female partner, I know this would scare crap out of me, given the predilection of that partner to cause trouble in my life. I know how this feels.
Do better Menulog – a lot better. Teach your drivers not to do this.